See Dan Live
See Dan's schedule below.
2023 - Upcoming
September 26, 2023 at 10:00 PM GMT+2 – September 27, 2023 at 12:00 AM GMT+2 -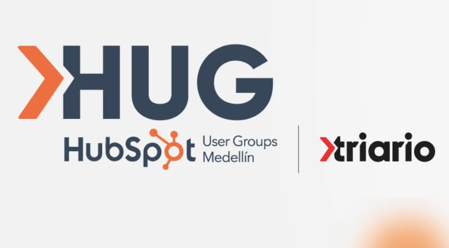 This upcoming virtual event, led by our CRO, Jose Alejandro Betancur, will unveil the secrets to selecting the perfect CRM system for your business. We'll closely examine these factors, dissecting them in light of your unique business intricacies and your very own aspirations and objectives. But remember, the real magic unfolds when you, your team, and every nook and cranny of your organization harmoniously embrace the CRM tool of your choice.
September - Category Thinkers Podcast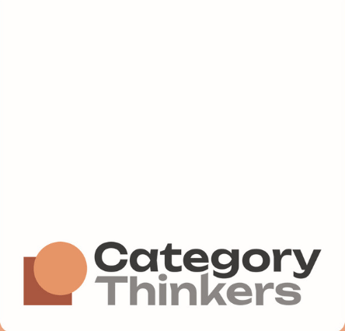 Where the category design curios go to become category design capable...Category Thinkers podcast dedicated to exploring and demystifying the world of category design. Our mission is to help you identify, understand, and apply category design principles to your own ventures, no matter the industry or stage of your business journey. We believe that embracing category design strategies can unlock the potential of any business or individual, and we aim to debunk the notion that its application is limited to specific situations.
September 29-30 - Hubspot Costa Rica: Formula CRM Admisiones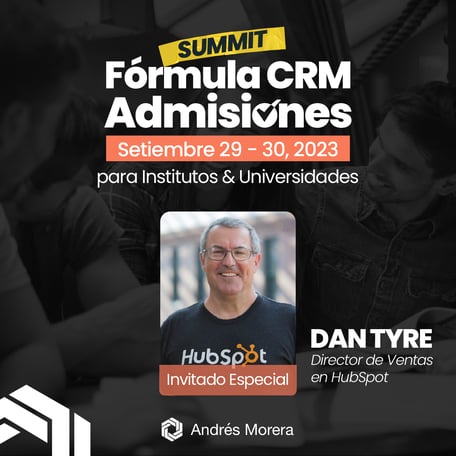 ¡Prepárate para transformar tu enfoque en admisiones y retención de estudiantes como nunca antes! Únete a nosotros en Guanacaste, Costa Rica, y descubre cómo la Fórmula CRM para institutos y universidades puede llevar a tu institución a nuevos niveles de excelencia.
Outcomes - Where Partnerships & SaaS Meet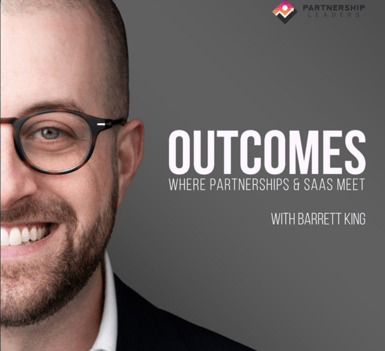 The future belongs to operators who care about Outcomes.
The show is about capturing the stories, the experiences, and the tactical advice of those across partnerships who have done the work and have something to say about it
Join Partnerships Leaders Here:
https://refer.partnershipleaders.com/barrett5
2023 - Completed
Introducing Agency Unfiltered - the ultimate HubSpot Solutions Partner podcast! Kevin Dunn, the host, each week will be chatting with agency owners, founders, and executives from all over the globe about the secrets to growing and scaling your business. Tune in to the weekly web series and podcast for exclusive insights and expert advice.
June 22, 9:00 am to 10:30 am - MPWR Ribbon Cutting Event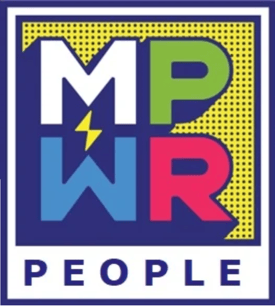 The ribbon-cutting event promises to be a memorable gathering, marked by the presence of esteemed guests, community leaders, and passionate individuals (superheroes). It will provide an excellent opportunity to learn more about MPWRPeople's mission, vision, and the impactful educational opportunities they have planned, as well as get a sampling of their education.
Moreover, we have arranged for a guest presentation from Dan Tyre, a HubSpot executive, as well as a world-renowned mentor, entrepreneur, author, and speaker. Dan will offer a "ROARING", a high-energy presentation on "How to Go Go Go to Market (GTM) in 2023".
June 19, 6:00 pm GMT - Driving Growth with Special Guest - Dan Tyre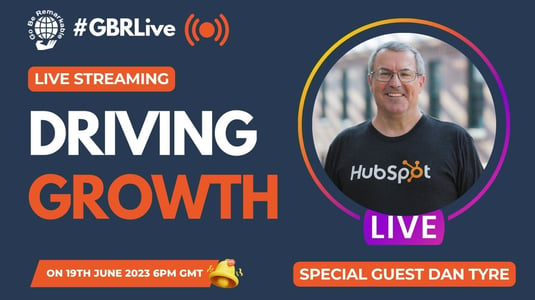 Richard from Go Be Remarkable is joined by the one and only Dan Tyre from #Hubspot to discuss Richard's new book "Remarkable Business Growth" and share ideas on what is working today to drive modern business growth.
Dan used his year's of experience as an entrepreneur, mentor, coach, author and director to write the foreword to the book and this exclusive live show will focus on three key areas driving remarkable business growth in 2023 and beyond:
1. The modern "buyer economy" and the new set of rules that this presents to business owners.
2. The key processes to drive unstoppable inbound lead generation and customer acquisition for growth.
3. Leveraging technology to build a truly remarkable business that can drive predictable growth in any economy.
Make sure you join Dan and Richard for this #GBR Live Show and send in any questions you would like answering in the show to
richard@goberemarkable.com
- See you then :)
June 14 - Black Ambition, Expert Evaluator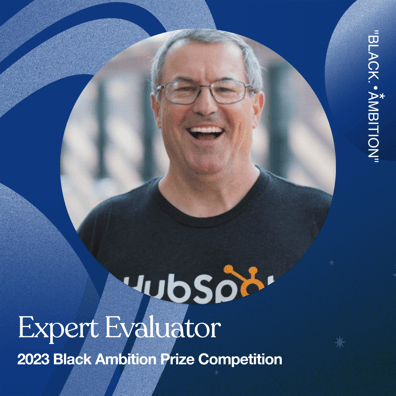 Black Ambition empowers Black and Hispanic innovators and communities to excel uninterrupted. Founded by Pharrell Williams in 2020, Black, Hispanic, and HBCU-affiliated ventures in consumer products and services, media and entertainment, healthcare, technology, and Web 3.0 are eligible to win up to $1M. To date, Black Ambition has trained approximately 500 founders and awarded nearly $6M in growth capital to 65 founders. Black Ambition's endeavors have been recognized by Forbes, Essence, Complex, and many more for driving meaningful change. It also was the winner of Fast Company's 2021 World Changing Ideas award for Impact Investing and named one of Fast Company's 2022 Most Innovative Companies.
https://www.blackambitionprize.com/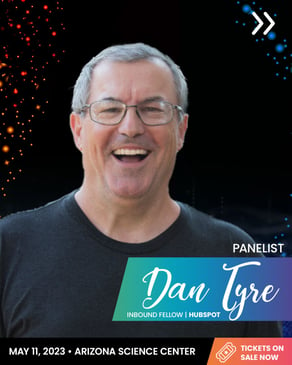 Honoring excellence since 2002, the AMA Spectrum Awards is the Valley's only award ceremony dedicated to recognizing the art and science of marketing.
Year after year, your marketing team creates brilliant campaigns that achieve meaningful results. Now is your opportunity to have your efforts recognized. Enter your work into this year's AMA Phoenix Spectrum Awards and join the best marketers in the Valley of the Sun as we celebrate our innovative community.
April 20 - How to Get Started with Revenue Operations in HubSpot?
This webinar will show you everything you need to set up a RevOps in CRM:
1. Process mapping for sales & marketing teams.
2. Revenue Operations Framework.
3. RevOps Workflows in HubSpot
4. Data Governance in HubSpot
5. Revenue Dashboards and Analytics in HubSpot
April 19 - HubSpot for Starups & ZIZA Digital: Building a Scalable Sales and Marketing Engine: People, Process & Platforms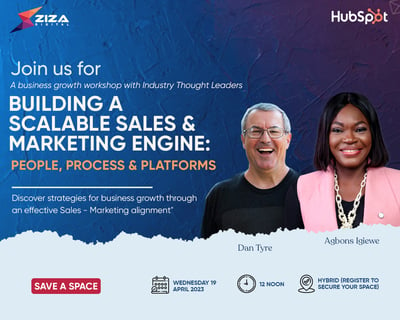 This "Brunch and Banter" networking event hosted by Ziza Digital will bring together Industry Thought Leaders and Business Leaders to share insights on the topic: Building a Scalable Sales and Marketing Engine: People, Process and Platforms.
The event will be keynoted by Dan Tyre, A Senior Executive at HubSpot with over 35 years experience of helping businesses grow.
The event will be hybrid
March 14 - XPX Greater Boston 2023 Summit: Turning Headwinds into Tailwinds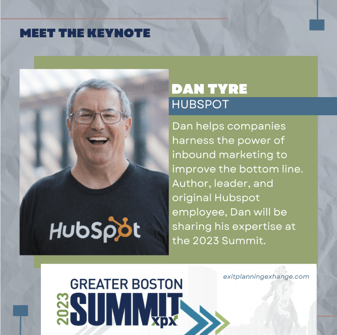 The XPX Summit is back in person and for a full day on March 14th at Nutter. The pinnacle event of the year will be packed with amazing keynotes, dynamic panels, and interactive fireside chats with plenty of time for networking in between. As this is a full day event, admission includes breakfast, lunch, and refreshments as well as a cocktail party to conclude and connect.
February 9 & 10 - WinterBound by Pearagon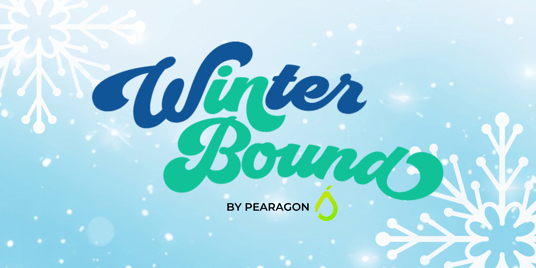 Entrepreneurial Leadership
WinterBound by Pearagon is an annual HubSpot learning conference and networking event specifically for those who'd like to further their education with the well-sought-after HubSpot CRM platform. There are learning opportunities for all participants, whether they are users themselves, administrators, developers, or business leaders looking to leverage the Hubspot system and grow their business.
Attendees and sponsors nationwide are welcome to participate!
Top-tier Education on all things HubSpot with Experts


Guest Speakers

New Connections with Local HubSpot Users, Reps, Business Leaders, and Vendors

WinterBound Swag Bag & Goodies

Free Food & Beverages

Prizes & Awards




HubSpot Demo Day Add-on
Live
December 13 & 15 - USC Marshall School of Business 7:00 PM (PST)

Inbound Marketing course in the Online MBA USC
Material that the students will have covered by then in our course:
Marketing fundamentals including consumer segmentation/market segmentation
Pricing strategy, product design, placement/supply chain, promotion (the "4P's" of marketing, in a very traditional sense)
Content Marketing and Inbound Marketing
Multi-cultural marketing
Private Event
Virtual
November 1 - Phoenix HubSpot User Group 12:00 PM (MST)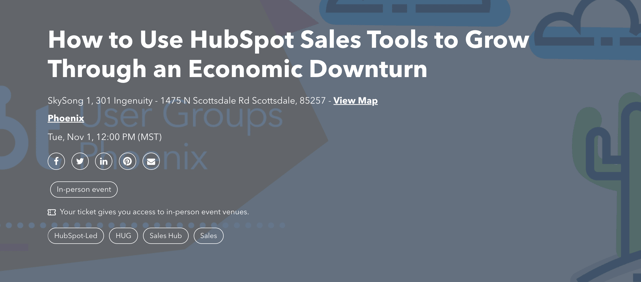 JOIN US FOR THE FIRST IN-PERSON PHOENIX HUBSPOT USER GROUP IN OVER 2 YEARS
Featured Presentation: Managing Your Employees, Customers & New Business Development in an Economic Downturn with HubSpot Technology
With uncertainty looming over many industries, learn best practices for getting prospective customers' attention, building trust and value with customers, and keeping them engaged throughout the customer lifecycle.
During this in-person discussion with HubSpot's Dan Tyre, you'll learn how to maximize the use of your HubSpot platform to grow when buyers pump the brakes, competitors react to slowing markets, and you still need to meet your sales goals.
2022 - Completed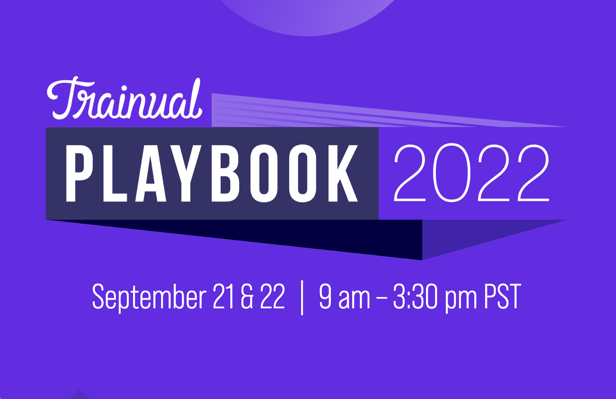 It's FREE. Online. Freaking awesome. And built for small business leaders.
Steal top plays from winning teams. At Playbook, learn to lead, manage, systemize, and scale—all while building an incredible culture and getting more operationally efficient than ever.
Virtual
A HubSpot Academy Bootcamp is a six-week online education program designed to teach students how to learn and apply new sales, marketing, or dev skills to help grow their businesses.

If you're attending INBOUND this year, our HubSpot Academy Bootcamps team would love to meet you, and answer all your bootcamps questions. Inbound fellow, Dan Tyre, and Rachel Edler, Learning Operations Specialist, will be at our INBOUND space every day.


Scaling To Your First 100 Customers
Start-ups are all about managing priorities. One of the top priorities for any sustainable company has to be acquiring good fit customers. But how do you target, connect, acquire and build relationships with your first 100 customers when you are first starting out?
This session will talk about entrepreneurial methods for building a sales forecast, selling an MVP product, defining a basic sales process, using technology to scale, competitive positioning and then how to analyze results. This is an essential skill for all founders and entrepreneurs who are looking to scale. Dan Tyre is a 5 X entrepreneur and the first sales person at HubSpot who can share the experience of helping hundreds of companies scale to their first 100 customers.
*This event is invitation only and there are limited spots. If you are interested, please reach out to kira@guardia.org
Virtual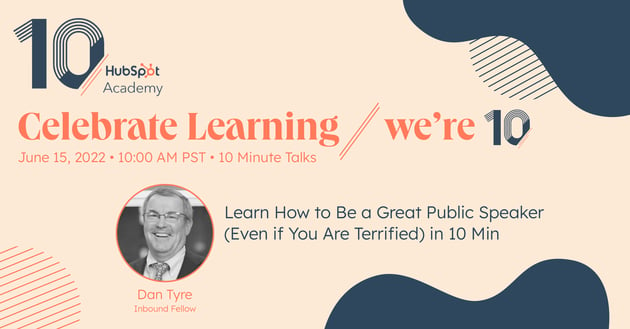 Learn How to Be a Great Public Speaker (Even if Your Are Terrified) in 10 Min
10 years, 120 months, 522 weeks, 3,652 days, over 400,000 certified learners, and 500 available lessons on demand. HubSpot Academy is 10 years old! 🎉
Let's celebrate learning together. Hear about how we've grown over the years, from launching Academy with three one-hour live trainings to localizing educational content in 5 languages(!) You'll also have the opportunity to learn for some of the HubSpot Academy Professors, from public speaking skills to social media tips and how to get the most out of HubSpot Sales Hub, all in 10 minutes or less.
Join us on Wednesday, June 15, at 10:00 AM PST / 01:00 PM EST to celebrate everything HubSpot Academy has achieved in the last decade and the great things that are yet to come.
Virtual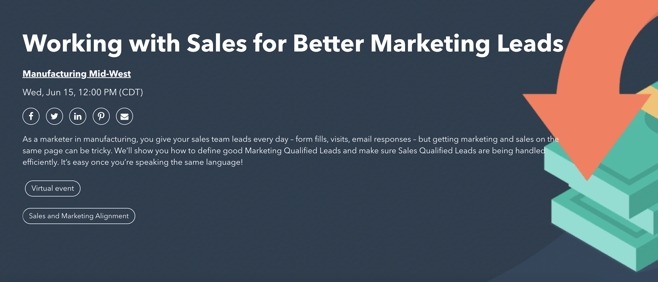 Working with Sales for Better Marketing Leads
As a marketer in manufacturing, you give your sales team leads every day – form fills, visits, email responses – but getting marketing and sales on the same page can be tricky. We'll show you how to define good Marketing Qualified Leads and make sure Sales Qualified Leads are being handled efficiently. It's easy once you're speaking the same language!
After this session, you'll be able to:
Identify what sales really needs from a quality lead
Set a process for handing marketing leads over to the sales team
Align the goals of Sales & Marketing and close the feedback loop
Who should attend?
This session is for marketers and sales pros in manufacturing looking to use HubSpot to improve the quality of B2B and high-touch leads, and collaborate better across teams.
Virtual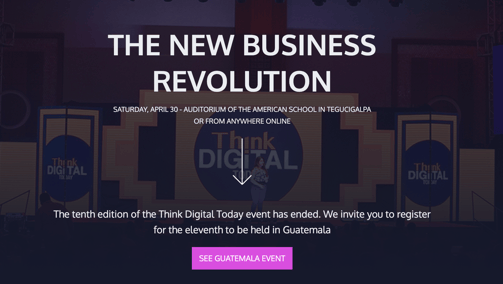 The Inbound Mindset: Shifting from Selling to Helping People
In April 2016, the Think Digital Today event was created in Tegucigalpa, attended by more than 400 people, becoming the first and largest digital business and marketing event in Central America. To date, more than 6,000 people have attended in the 9 editions that have been held in 3 countries (Honduras, Guatemala and El Salvador). Learn about the global perspectives on the future of business and the new job opportunities of 5 great industry leaders who will be sharing in the tenth edition of Think Digital.
Virtual and In-Person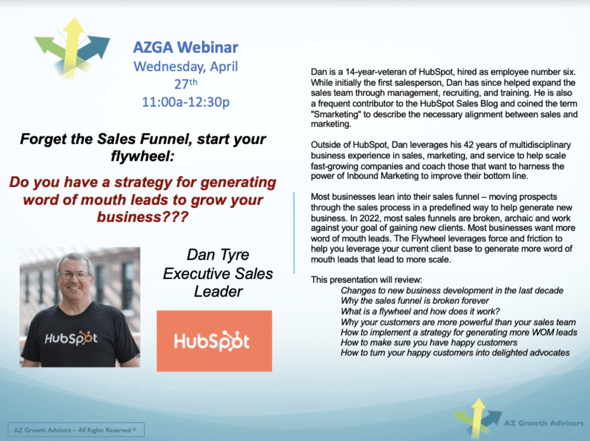 Forget the Sales Funnel, start your flywheel
Virtual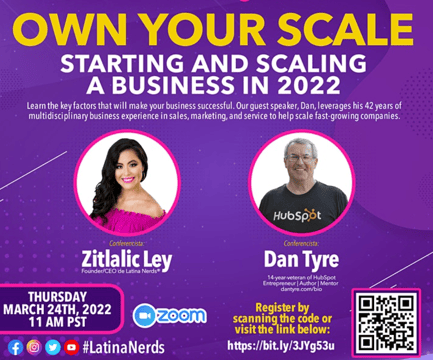 OWN YOUR SCALE - Starting& Scaling a Business in 2022
There is a big difference in STARTING a business than SCALING a business. According to statistics published in 2019 by the Small Business Administration (SBA), about 20% of business startups fail in the first year. About half succumb to business failure within five years. By year 10, only about 33% survive.
Learn about the reasons how your business can be more successful. For that reason and for our passion to empower small businesses owners, we created this event in collaboration with our community. This workshop will cover the "preparation before you start the business" as well as how you can scale it. You will also learn if you are ready to start now and what implications means for the rest of your life as business owners. We will have 10 minutes to answer questions from our participants at the end.
Virtual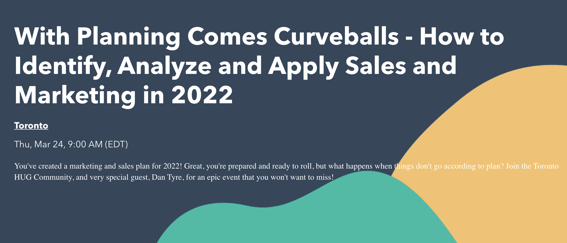 Curveballs -What to do when your sales & marketing plans don't work out the way you expected
That's right, we're rounding out the first quarter of 2022 with a BOOM! Join us on March 24th as we welcome HubSpot Legend Dan Tyre to our virtual HUG stage.
Creating a marketing and sales plan for the year ahead is an important practice - it helps identify goals, initiatives, and keeps you organized. But we all know, nothing goes according to plan, so how do you shift to get back on course? Or what if the goals you set are too ambitious and you're falling behind? BOOM - Dan is here to help walk you through the weeds and approach the situations with a thoughtful process.
We're still in the first quarter, so there's no reason to panic (yet). Now's the time to shift and adapt! Don't miss out on the opportunity to learn from the best.
Virtual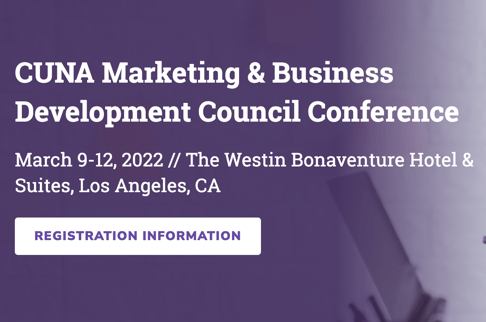 Using Your CRM for Efficient Revenue Tracking
Join this session to gain insights and be inspired by how to leverage your Marketing Efforts and platform to develop new processes and business strategies across teams, increasing annual recurring revenue and growing leads. Discover actionable strategies for building an effective full-funnel content strategy so that showing up early in the decision journey gives markets a greater conversion rate by earning member's attention and trust before they move into the lower funnel with a competitor.
Live - Los Angeles, CA, USA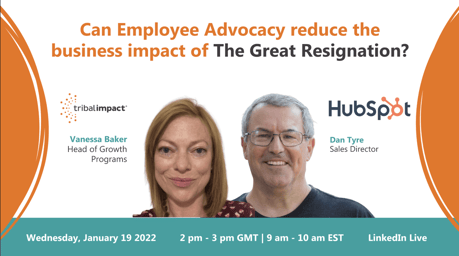 Can Employee Advocacy Reduce the Business Impact of the Great Resignation?
We're witnessing a global tidal wave of resignations, driven largely by the pandemic. Employees are suffering burnout, as well as reprioritising the need for a work-life balance and job satisfaction. This 'Great Resignation' negatively impacts organisations as they grapple with the loss of talent and impact on business continuity.

Could Employee Advocacy be the key to combatting the effect of the Great Resignation and improving the employee experience? It's a powerful strategy that can be used beyond sales and marketing. It can also help with retaining and attracting top talent.
What you'll learn from this webinar:
Why company culture is crucial for talent retention and attraction

How employee advocacy can help improve your company culture

How HubSpot use employee advocacy

Dan's top tips for company culture and employee advocacy
Virtual
2021 - Completed

Join us for an exclusive inbound sales discussion with HubSpot Academy Professor Kyle Jepson and Inbound Fellow Dan Tyre.
*This is meant to be a discussion - come prepared with questions!
Virtual

Wrapping up 2021!
On Dec 8 at 1:30 pm EST Dan Tyre and Todd Hockenberry will wrap up our season of events with a recap of the year and some big ideas to think about for 2022. We will review Inbound Organization and what we think is coming next!
Virtual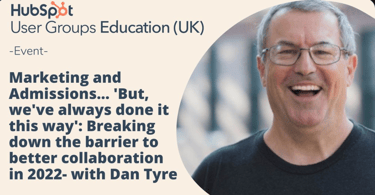 Marketing and Admissions... 'But, we've always done it this way': breaking down the barrier to better collaboration in 2022 - with Dan Tyre
Love finding new and innovative ways to improve your admissions processes and marketing efforts but are working with a team who do not share your same enthusiasm for new ways of working? In this special HUG event with world-renowned HubSpot Sales Director, entrepreneur, author, and communications specialist Dan Tyre, we are going to be sharing a better way to work in order to align your marketing and admissions team and support your growth - you will not want to miss this one!
Virtual

Trends in Content Marketing
Join Dan Tyre and Todd Hockenberry as they discuss trends in content marketing with Justin Champion, HubSpot Principal Growth Product Manager, Community!
Virtual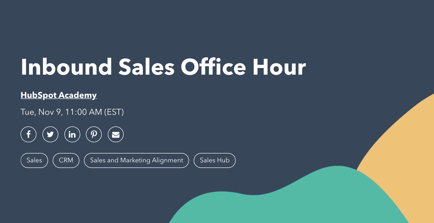 Join us for an exclusive inbound sales discussion with HubSpot Academy Professor Kyle Jepson and Inbound Fellow Dan Tyre.
*This is meant to be a discussion - come prepared with questions!
Virtual
October 21st - SaaS Masterclass Growth Workshop 9:30AM MST
How to OWN YOUR SCALE in 2021 & into 2022
This workshop is a fit for you if you:
- Are a SaaS Founder or Leader overseeing sales
- Have big dreams and want them achieved
- Want to connect with other leaders to see how they're winning
*This event is invitation only and there are limited spots. If you are interested, please reach out to settonsophie@gmail.com
Virtual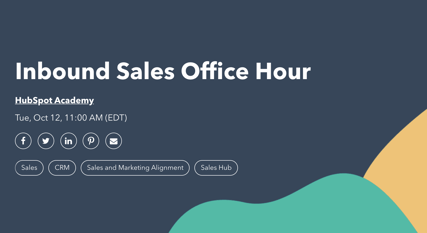 Join us for an exclusive inbound sales discussion with HubSpot Academy Professor Kyle Jepson and Inbound Fellow Dan Tyre.
*This is meant to be a discussion - come prepared with questions!
Virtual

Human-Centered Communication
Join Dan Tyre, Todd Hockenberry, and special guest Ethan Beute, author of the new book Human-Centered Communication, on how to stay personal, even when you're virtual.
Learn the costs of digital pollution, the path to human-centricity.
Virtual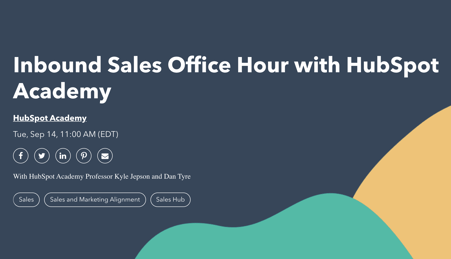 Join us for an exclusive inbound sales discussion with HubSpot Academy Professor Kyle Jepson and Inbound Fellow Dan Tyre.
Virtual

Why Inbound is a Game-Changer in 2021
This month, Dan Tyre and Todd Hockenberry will teach leadership principles to entrepreneurs and the importance of community with guest Jack Derby, President and CEO of Derby Management!
Virtual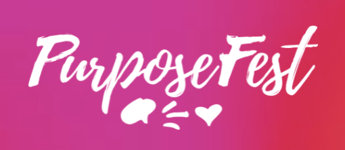 How to Make 2021 Your Best Year EVER
We've found out that the missing link between success and fulfillment is having a sense and understanding of one's core purpose. At PurposeFest 2021, our goal is to help unlock those secrets.
PurposeFest gives you access to amazing speakers, thought leaders, and a purpose-driven community. PurposeFest 2021 will help you zone in on your core power, gifts, talents, and your true self.
Virtual

Update by the Authors
Join Todd Hockenberry and Dan Tyre as they discuss Inbound Organization and hybrid selling that can help you enhance your business!
Virtual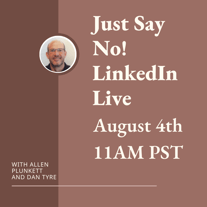 Just Say No!
Saying yes is the easy answer - it seems to be the right answer, especially given where things stand with the economy, with our environment, and with the natural tendency most people have to want to be helpful, but when is NO the best answer and how do you make sure you aren't killing yourself by saying yes too much?
Is NO something you should be saying more as the advice tends to go with many experts and high-profile leaders or is there a way to say YES and still get things done and make it work for you and the person looking to take some of your time?
Join Dan Tyre and Allen Plunkett as they discuss how and when saying no is actually the right answer through Allen's LinkedIn page!
Virtual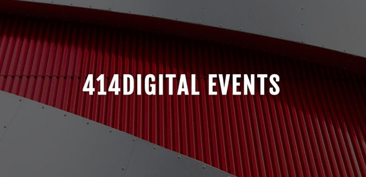 Welcome to the Inbound Revolution
Listen to Dan Tyre, Director at HubSpot, who takes you through an overview of the transition in buyer behavior over the last twelve years and describes one of the most significant changes to impact business in the last five decades. Tyre has spent millions of dollars on both traditional and digital marketing, and can explain the underlying fundamentals of inbound marketing, inbound sales, inbound service and why an inbound strategy should be a priority for business leaders worldwide.
Virtual

RevOps: Leadership & System Alignment
Learn how to develop a leadership mindset and build systems to align all of your RevOps people and create an incredible customer experience with Mike Ewing, HubSpot, Customer Success Leader.
Virtual
How Can Organizations be more inbound to achieve their goals
Industrial Growth will bring together more than 500 industrial decision-makers in order to understand the growth levers in the industry in 2021. From 1 p.m. to 6 p.m., take part in keynotes, workshops and round tables whose objective is to respond to the issues of marketers, salespeople and industrial leaders.
Virtual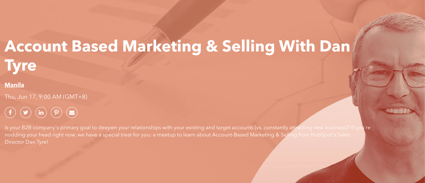 Account-Based Marketing & Selling
Is your B2B company's primary goal to deepen your relationships with your existing and target accounts (vs. constantly attracting new business)? If you're nodding your head right now, we have a special treat for you: a meetup to learn about Account-Based Marketing & Selling from HubSpot's Sales Director Dan Tyre!
Virtual

Managing the Change to Inbound: How to get management and your team on board and build the strategy your customers want
Join Dan and Todd as we discuss managing the change to inbound with your team and how to get there seamlessly. Our guest will be Ben Stroup, President of Velocity Strategy Solutions, and he can't wait to share his wisdom and experience with you.
Virtual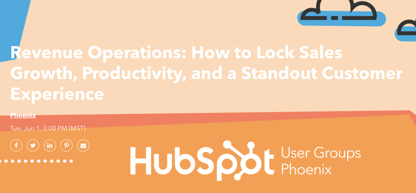 Revenue Operations: How to Lock Sales Growth, Productivity, and a Standout Customer Experience
Join HubSpot's Dan Tyre and Josh Paul, leader of the Phoenix HubSpot User Group, as they walk through how HubSpot's revenue operation toolset helps you boost revenue without adding headcount, reduce rework caused by messy data, and increase market share by creating a differentiated customer experience. You'll walk away with actionable tips, new product announcement walk-throughs, and the best HubSpot networking around.
Virtual
HubSpot B2B Sales + Marketing Alignment HUG
Join the Pasadena HUG for our first 2021 HUG event covering B2B Sales + Marketing Alignment HUG with Dan Tyre, HubSpot Executive, and Brandon Jones, Salted Stone General Manager NA.
Virtual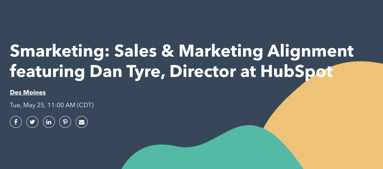 Smarketing: Sales & Marketing Alignment
As inbound marketing soars in popularity, inbound sales become equally important to help scale revenue. Marketers are keen to embrace inbound, but sales teams are sometimes a bit reluctant. Dan Tyre, Director at HubSpot, explains how sales and marketing alignment is critically important to success for scaling your enterprise. Leveraging material from The Sales Acceleration Formula by Mark Roberge, former Chief Revenue Officer for HubSpot, and The Inbound Organization, by Dan Tyre & Todd Hockenberry, this presentation is designed to help sales and marketing executives understand the basics of working together for maximum yield and how to crush the competition.
Virtual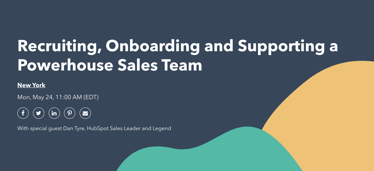 Recruiting, Onboarding, and Supporting a Powerhouse Sales Team
Fostering a strong sales team takes work. From finding, interviewing, and hiring to training, onboarding, and ongoing support, there are many stages to building a successful sales environment. While Dan could spend an hour + on each of these areas, we are packing the full spectrum of sales systems into one hour!
Virtual

Selling in Changing Environment - A Conversation with Jill Konrath
Join Dan and Todd as we discuss the latest trends in selling, sales, and helping customers. Jill is a world-class sales expert and will share her latest actionable ideas on how to succeed in sales in today's world.
Virtual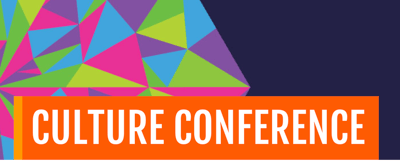 How Culture Impacts Productivity with Deneisha Franklin
Company culture has become a critical component of growth. Research shows that company culture is inextricably linked to employee productivity. Dharmesh Shah, co-founder of HubSpot is quoted as saying "culture is to recruiting to product is to marketing. Amazing people are more easily attracted with a great culture" This session will explain how to recruit the right employees, creating a world class culture, how HubSpot has fostered a unique culture and how you can apply this to grow better.
Virtual
Using Data To Shape Marketing Strategy And Prove ROI
Construction marketing has changed radically in recent years due to the emergence of innovative techniques such as inbound marketing, and modern data changing the way current construction product brands get specified by contractors, architects, and specifiers. In the webinar we aim to get sales and marketing professionals to link various datasets from GA, Barbour ABI & HubSpot together to inform better decision making, to help building product manufacturers grow better.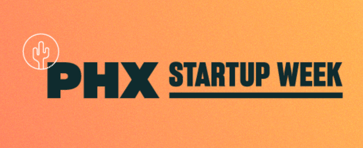 Pivots and Grits with Amelia Wilcox, Founder of Zenovate
How did your business handle the pandemic? COVID took Zenovate from $6M to $0 in 10 days. When faced with extreme adversity, every Founder responds differently; but Amelia Wilcox saw only one option: survive. Kick off PHX Startup Week with an incredible story of perseverance and discover how Amelia led Zenovate through unprecedented circumstances to find a new opportunity fast, and scale it.
Virtual
How to Sell featuring Hubspot's 1st Salesperson, Dan Tyre
Getting your first few customers is critically important. In this masterclass, marketing & sales expert, Dan Tyre, will share information that can prepare you for selling and define your process for getting your first few customers, even if it's your first time trying.
Virtual

Come listen to an inspiring conversation with Chris Moore, the Strategic Channel Account Manager for North America for HubSpot. Learn about how he helped in leading F50 companies and discuss how inbound has changed in 2021!
Virtual

Automation Traps - Why connecting on the phone still matters in 2021
Author and Inbound Marketing expert,Dan Tyre from HubSpot speaks about:
- What did we learn from the global pandemic?
- Why connecting with your prospects and customers on the phone is so important in 2021
- Tipps for your connect calls
- Why Inbound wins in 2021
Virtual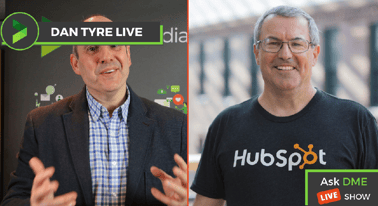 Business Growth Hacks 2021
Virtual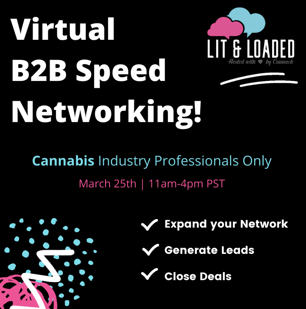 Driving Organic Growth with Inbound (Cannibus Industry Professionals Only)
Are you tired of prospecting, cold calling and struggling to get past gatekeepers? Do you want to expand your network, generate leads and close more deals? Well, look no further, the virtual B2B speed networking event for the cannabis industry is here!
Virtual
Important Revenue Strategies for Startups with Hubspot's Dan Tyre
Dan Tyre has been selling and helping people sell for his whole career. Dan was employee #6 at HubSpot and has been instrumental in their revenue success over the years from the ground up. In this Fireside Chat, we'll discuss his advice to startups when they are first starting out what they should be doing to drive revenue.
Virtual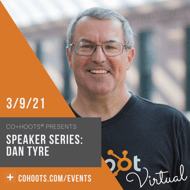 5 Reasons to Start Inbound Marketing in 2021
Looking to learn more about how to draw more ideal customers to your business? I'll be speaking online through the CO+HOOTS Speaker Series about inbound marketing on 3/9 at 12 PM, open to all Arizona Entrepreneurs and free to members, but only $2.95 for non-members. Ticket fees and donations go to support businesses affected by COVID-19.
Virtual

Danica Stanciu is the Chief Revenue Officer at Politico Pro, and she is bringing us her wisdom about how she incorporates inbound into Politico Pro.Looking to transition your traditional company to inbound or just looking to hear some tips and tricks about creating a successful business? Look no further!
Virtual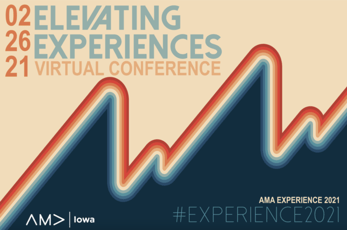 #OMG It's Almost March & We're Already Behind. 5 Critical Trends to Gear Up
AMA Iowa is ready to help marketers reach a higher level of expertise at Experience 2021: Elevating Experiences on Friday, February 26th from 7AM-12PM. You'll hear and learn from some of the industry's best and brightest about the latest marketing trends, tactics, data, and more. By the end of the event, you'll feel more confident to create better marketing to help enhance your customer's engagements and experiences in 2021.
Virtual
February 25th -Africa Mobility Initiative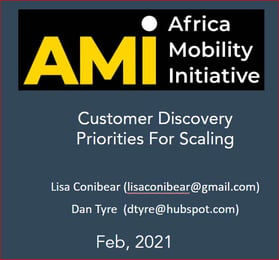 Customer Discoveries, Priorities for Scaling
Customer Discovery - Product-market fit, marketing, strategy for African Start Ups
The goal of Customer Discovery
Customer Acquisition at scale
Quantitative metrics for effective execution – the concept of users, super users & advocates
Who are you first customers & why?
How do you pick a customer acquisition approach
The Inbound Approach – helpful, human & solving for the customer
Creating a Flywheel

Come chat with Todd Hockenberry and Dan Tyre while they discuss how to apply Inbound strategy during a global pandemic and 2021 as well as the Inbound Ecosystem! They will additionally be talking about some changes made since Inbound Organization was published! Look out for more giveaways and information on one-on-one consultations, bulk book buys, and speaking opportunities!
Virtual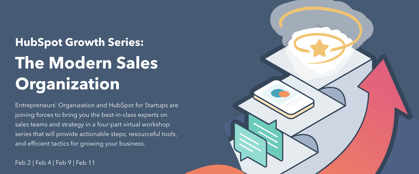 How to Make 2021 Your Best Year Ever
Entrepreneurs' Organization and HubSpot for Startups are joining forces to bring you the best-in-class experts on sales teams and strategy in a four-part virtual workshop series that will provide actionable steps, resourceful tools, and efficient tactics for growing your business.
Virtual

Check out our engaging discussion with David Meerman Scott about using inbound strategies to strengthen your business as well as his book, Fanocracy, on Facebook Live! We will additionally be hosting a giveaway, consisting of three signed copies of Inbound Organization as well as an hour inbound consultation with Dan and Todd!
Virtual